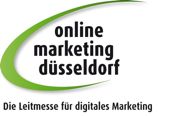 The Online Marketing Düsseldorf (OMD) takes place in Dusseldorf on September 17th and 18th, 2008. With its wide-ranging exhibition offering for the digital marketing economy, including congress, workshops and specials, the fair has emerged as one of the most important platforms in the online marketing industry. In 2007 there were more than 250 exhibitors and more than 11.000 visitors.
Djure Meinen of 50hz who is in charge of the social media activities of the Online Marketing Düsseldorf installed the Livecommunity on their official blog theME08 to connect visitors and exhibitors of the fair. Furthermore the Livestream aggregates all media related to the fair which is posted to flickr, sevenload and blogs (Technorati).
Twitterers please use #OMD or #theme08 as hashtags, media and blogpostst should be tagged theme08.
Sites integrating the theme08 Livecommunity so far: